Saasthra | Community that helps you elevate your SaaS
The birth of SaaS-thra
Seventy percent of the founders in my network is someone who heads or leads a SaaS company. As a budding explorer on this front, following them gave me an amazing entry into the world of SaaS, the dynamics of it, the drastic change in the last decade and the growth approach to be considered in order to scale your software service and a lot more aspects.

In the passage of time, I also noticed new SaaS entrepreneurs looking for guidance, investments, growth hackers and marketers who could help them establish and elevate their companies. That's the "Eureka" moment which led to the creation of 'Saasthra'
What's in the name?
Saasthra is an Indianized term influenced by the word Śāstra of the Sanskrit language.
Shastra
from Sanskrit śāstra
~noun | a work of sacred scriptures and
Saasthra
from English Shastra
~ noun | SaaS Affinity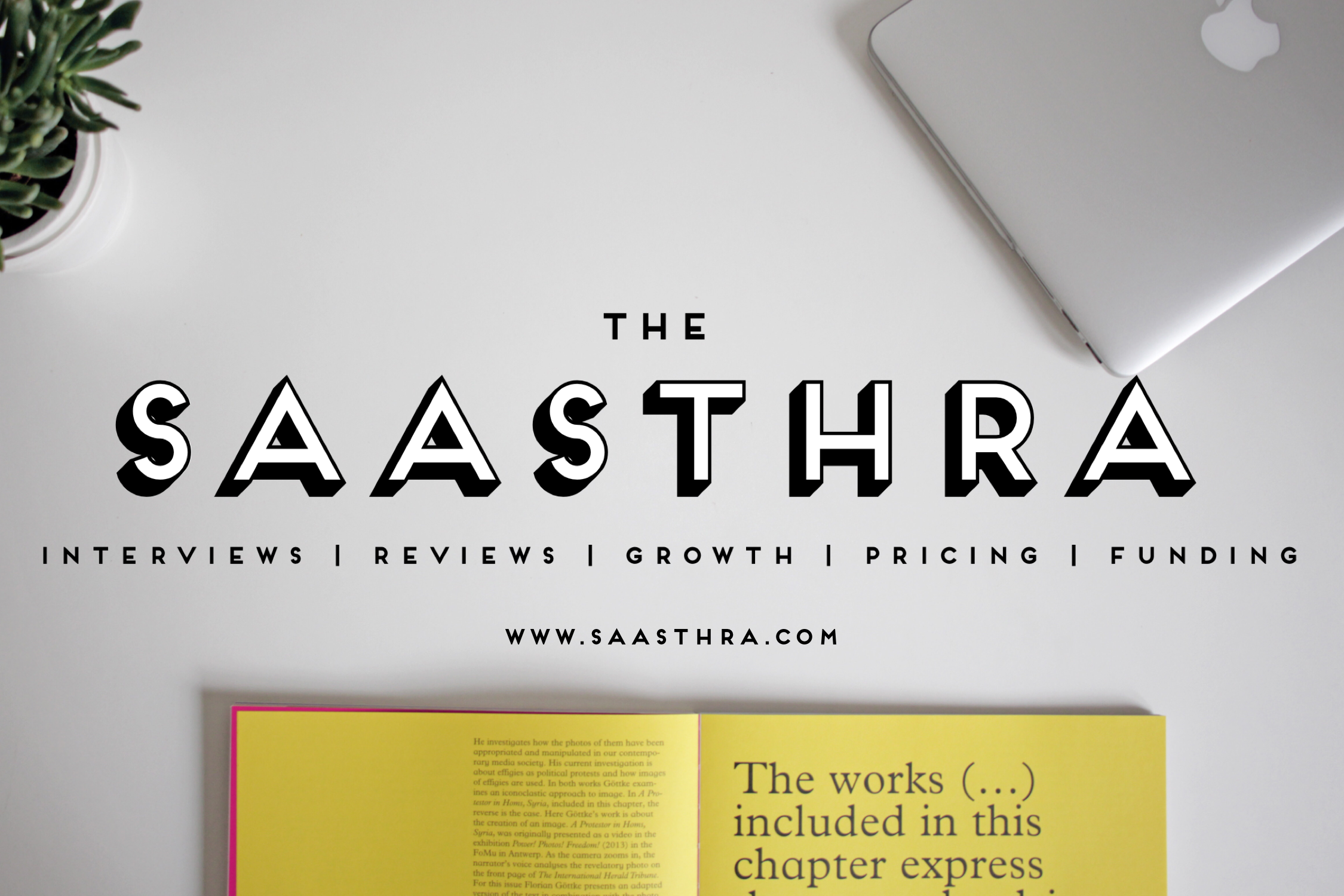 What Saasthra does?
We have taken our first step towards bringing the insights and inspirations from successful SaaS investors, founders, marketers, UI/UX designers and a lot of other folks who are playing a critical role in the success and scaling-up of your companies around the world.
How you can add value to the community?
As a founder, you may share the journey of your company, inputs and insights on establishing and scaling any business.
As an investor, you may share the metrics of at most importance, factors that usually influence the decision of an investor, e.g. how to pitch any Software-as-a-Service.
As a designer, you may share the importance of design thinking, user experience and a lot more.
The list is inclusive, and it is not just about your role in the company but about the value you could offer to the community based on your exposure. As a Saasthrain – the prime focus should be adding value to the community and obtain best guidance and advice whenever necessary.
Join our community here
You may ping us here to have a chat
Join the growing Saasthra community on
Facebook, Telegram and WhatsApp to directly connect with SaaS ecosystem enablers