Multiple Email accounts, project management, social networking, time tracking and what not? We all use a variety of apps everyday only to lose over the ram hungry Chrome, isn't it?
If you are looking to use browsers to be organized and help you be more productive, forget it. They aren't designed to simplify that part of the puzzle that makes you more productive.
To fix it, here is Station – an app that helps you rule all the other apps that you use.
Station makes work life so much easier with seamless navigation between accounts and apps that you usually use in a browser.
It has an app store of its own with 600+ apps in one, that's Station for you
Gmail, Drive, Docs, Trello, Intercom, Facebook – the list goes on. These are the usual web apps that I use, all from within Station.
What makes Station awesome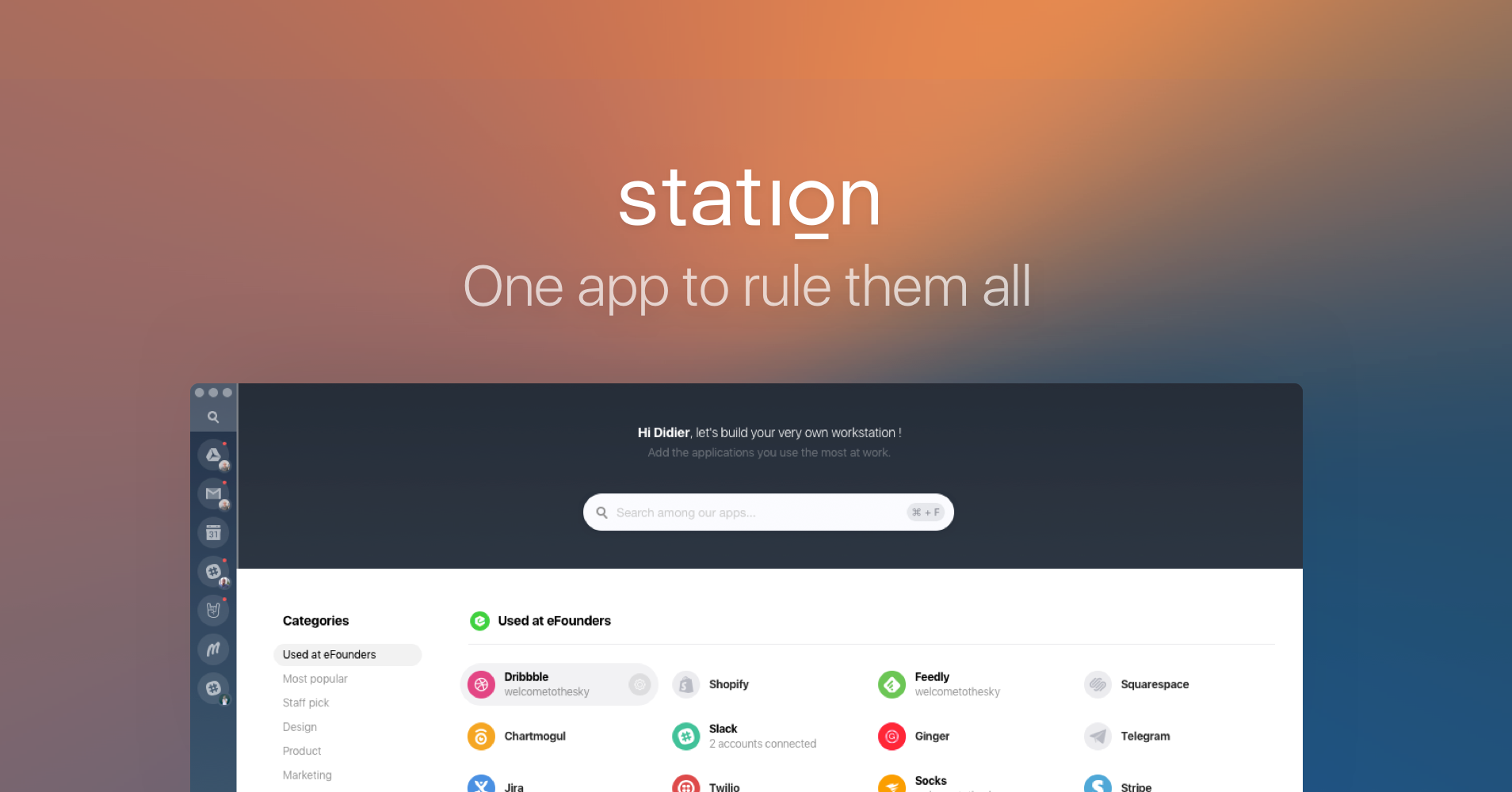 Station has its own app store, clearly categorized based on the utility.
It has an amazing universal search that helps you find the right app without looking for it in your ever-growing side-dock. Save time even there! And guess what? You can also add particular file from Google Drive to your side-dock for easy access.
Station also supports certain Gmail add-ons/extensions such as MixMax, Clearbit Connect etc.
Notifications from multiple apps are disturbing you? Turn on the 'Focus' Mode.
What else do you need if you are looking to quadruple your productivity, right? Get started by downloading it here